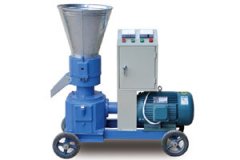 small pellet mill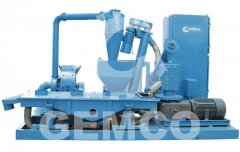 wood pellet plant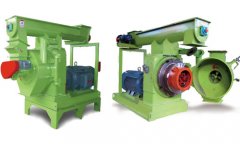 ring die wood pellet mill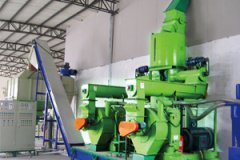 complete wood pellet line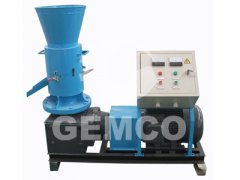 flat die wood pellet mill
Related Topics
small pellet mill
Small pellet mill is widely applied in current market today. In particular, our flat die design is hot sale purchased by thousands of families all over the world. Moreover, GEMCO technical team also develops different small pellet mill for home use or farm use to meet customers' different needs on the market. Meanwhile our products are beyond compared with unique design, high efficiency and low noise, consumption. The reasonable structure and high quality spare parts will process wood pellets for customers in different needs easily. While the wood pellets is mainly used as biomass fuel for burning, which is a kind of green energy developed fast in recent years for the whole world.
GEMCO Supply Various Kinds of Small Pellet Mill
| | |
| --- | --- |
| | |
| Electric Pellet Mill | PTO Pelllet Mill |
| | |
| Diesel Pellet Mill | Gasoline Pellet Mill |
Small Pellet Mill with Electric Motor for Home Use
What's more, our company develops a series of innovated small pellet mills for home use and farm use with flat die. Considering space factor, this kind of pellet mills for home use is design simple and reasonable construction, which is easy to install either inside or outside the room for getting raw materials to be processed. And the production is very high. The pellet mill for home use is very convenient for you to move. It can not handle the storage of agro-wastes but deal with the problem of fuel at home. At the same time, whatever is the hard wood or soft wood, the pellet mill for home use can process them into wood pellets energy.
| | |
| --- | --- |
| | |
| ZLSP-B Type (Motor) | ZLSP-C Type (Covered Motor) |
Technical Parameter
Model
Power
Capacity
Weight(NW/GW
Packing Size
ZLSP200B
7.5KW (3phase)
80-120 kg/h
215/245kg
950*450*1050mm
170-270 lbs/h
475/540lbs
37*18*41 inch
ZLSP300B
22KW (3phase)
250-350 kg/h
540/575kg
1350*750*1400mm
550-770 lbs/h
1190/1268lbs
53*30*55 inch
ZLSP400B
30KW (3phase)
350-450 kg/h
770/810kg
1400*800*1450mm
770-990 lbs/h
1698/1785lbs
55*31*57 inch
ZLSP200C
7.5KW (3phase)
80-120 kg/h
210/230kg
1050*550*830mm
180-265 lbs/h
460/510lbs
42*22*33 inch
ZLSP260C
15KW (3phase)
160-250 kg/h
340/370kg
1240*580*1000mm
350-550 lbs/h
750/815lbs
49*23*39 inch
ZLSP300C
22KW (3phase)
250-400 kg/h
425/465kg
1300*620*1100mm
550-880 lbs/h
940/1025lbs
51*24*43 inch
PTO Pellet Mill for Farm
While the pellet mill for farm should be easy to move or portable, because the material is difficult to move. The PTO pellet mill is ideal choice for farmer to make biomass pellets on the farm. The PTO design is equipped with the Jack Shaft. When you want to combine it to tractor or truck, a different spine coupling will join with pellet mill. Then you can make pellets along with the running of tractor or truck. On the farm, you can not only harvest crop, but also make different kind of biomass pellets as fuel for heating, cooking or bedding materials for animals.
| | |
| --- | --- |
| | |
| PTO Pellet Mill | PTO Shaft ( Used to connect tractor ) |
Technical Parameter
Model
Power
Capacity
Weight(NW/GW)
Packing Size
ZLSP120P
≥8 HP
40-80 kg/h
80/100 kg
900*540*900mm
90-180 lbs/h
175/220 lbs
35*21*35inch
ZLSP150P
≥8 HP
50-100 kg/h
90/110 kg
900*540*1020mm
110-220lbs/h
200/245 lbs
35*21*40inch
ZLSP200P
≥15HP
80-120 kg/h
130/150 kg
1000*540*1020mm
180-265lbs/h
290/330 lbs
39*21*40inch
ZLSP230P
≥22HP
120-200kg/h
175/200 kg
1000*540*1020mm
245-440lbs/h
385/440 lbs
39*21*40inch
ZLSP260P
≥30HP
160-250kg/h
235/260 kg
1050*540*900mm
350-550lbs/h
518/580 lbs
41*21*35inch
ZLSP300P
≥55HP
250-400kg/h
305/330 kg
1100*540*1000mm
550-880lbs/h
680/730 lbs
43*21*39inch
PTO Pellet Mill Used in Farm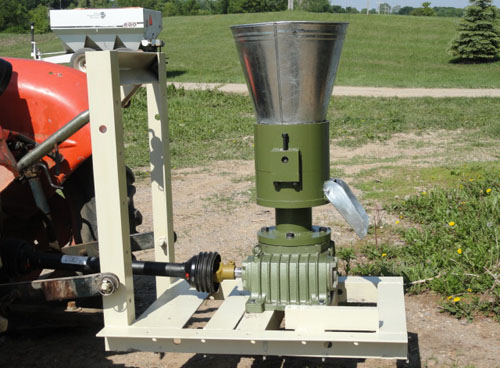 Any question you have, you can ring us or send e-mail to get more information, we will provide you with the first service.
We receive enquiries in English, Español (Spanish), Русский язык (Russian), Français (French) and
العربية (Arabic). Our professional team will reply to you within one business day. Please feel free to contact us!