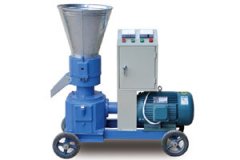 small pellet mill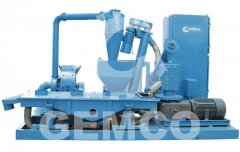 wood pellet plant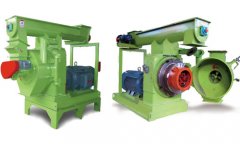 ring die wood pellet mill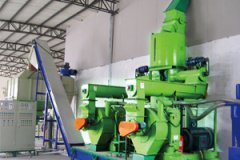 complete wood pellet line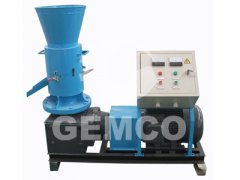 flat die wood pellet mill
Related Topics
flat die wood pellet mill
It is well-known that the flat die wood pellet mill is composed by a set of press roller, flat die, gear bearings and feeder equipped with diverse driven motor like electric engine, diesel engine, gasoline or tractor and so on. Compared with ring die structure, the flat die design can process oil cake and other different kinds of biomass materials into pellets as energy. Due to simple structure, this kind of machine is very suitable for home use, so it also called homemade wood pellet mill favored by lots of farmers.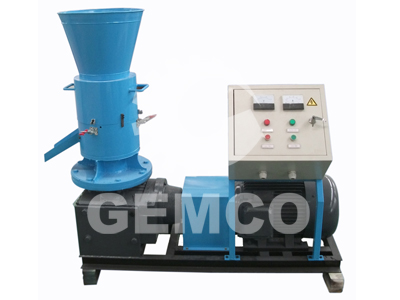 Different motor to be chosen for you
Our company launches different engines to meet customers' different requirements from different countries. Of course, we also design the machine according to customers' demand. You can purchase the flat die wood pellet mill on the basis of your practical needs. Though the engine is various, each machine has both roller-rotating type and die-rotating type.
Electric wood pellet mill is suitable for making wood pellets with sufficient electric power and is convenient to connect power
| | |
| --- | --- |
| | |
| ZLSP-C Type (Covered Motor) | ZLSP-B Type (Motor) |
Technical Parameter of Electric Wood Pellet Mill
Model
Power
Capacity
Weight(NW/GW
Packing Size
ZLSP200B
7.5KW (3phase)
80-120 kg/h
215/245kg
950*450*1050mm
170-270 lbs/h
475/540lbs
37*18*41 inch
ZLSP300B
22KW (3phase)
250-350 kg/h
540/575kg
1350*750*1400mm
550-770 lbs/h
1190/1268lbs
53*30*55 inch
ZLSP400B
30KW (3phase)
350-450 kg/h
770/810kg
1400*800*1450mm
770-990 lbs/h
1698/1785lbs
55*31*57 inch
ZLSP200C
7.5KW (3phase)
80-120 kg/h
210/230kg
1050*550*830mm
180-265 lbs/h
460/510lbs
42*22*33 inch
ZLSP260C
15KW (3phase)
160-250 kg/h
340/370kg
1240*580*1000mm
350-550 lbs/h
750/815lbs
49*23*39 inch
ZLSP300C
22KW (3phase)
250-400 kg/h
425/465kg
1300*620*1100mm
550-880 lbs/h
940/1025lbs
51*24*43 inch
While the power is not enough, diesel wood pellet mill is a good choice for you. As long as you prepare for plenty of diesel, you can make wood pellets anywhere you can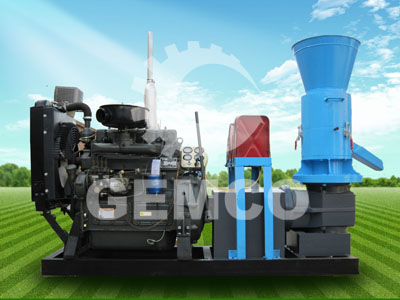 Technical Parameter of Diesel Wood Pellet Mill
Model
Power
Capacity
Weight(NW/GW)
Packing Size
ZLSP200A
15 HP
80-120kg/h
320/350kg
1460*950*1100mm
170-270lbs/h
705/772lbs
58*37*55inch
ZLSP300A
36 HP
250-350kg/h
850/890kg
1100*700*2480mm
550-770lbs/h
1874/1962lbs
43*28*98 inch
ZLSP400A
55 HP
350-450 kg/h
1010/1050kg
1300*800*2600mm
770-990 lbs/h
2227/2315lbs
51*31*102 inch
PTO wood pellet mill is a rising machine in the market and favored by farmers who own a big farm or wood processing factory. It is easy to deal with the wood wastes in the factory and agro-wastes on the farm for farmers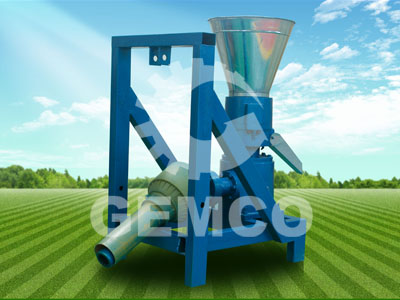 Technical Parameter of PTO Wood Pellet Mill
Model
Power
Capacity
Weight(NW/GW)
Packing Size
ZLSP120P
≥8 HP
40-80 kg/h
80/100 kg
900*540*900mm
90-180 lbs/h
175/220 lbs
35*21*35inch
ZLSP150P
≥8 HP
50-100 kg/h
90/110 kg
900*540*1020mm
110-220lbs/h
200/245 lbs
35*21*40inch
ZLSP200P
≥15HP
80-120 kg/h
130/150 kg
1000*540*1020mm
180-265lbs/h
290/330 lbs
39*21*40inch
ZLSP230P
≥22HP
120-200kg/h
175/200 kg
1000*540*1020mm
245-440lbs/h
385/440 lbs
39*21*40inch
ZLSP260P
≥30HP
160-250kg/h
235/260 kg
1050*540*900mm
350-550lbs/h
518/580 lbs
41*21*35inch
ZLSP300P
≥55HP
250-400kg/h
305/330 kg
1100*540*1000mm
550-880lbs/h
680/730 lbs
43*21*39inch
Gasoline wood pellet mill is also newly machine at the end of last year
Power
10HP
Capacity
50-100kg/h
110-220lbs/h
Weight
180kg
400lbs
Packing Size
1000*500*750mm
Gasoline Wood Pellet Mill
39*20*30inch
Detailed parts of flat die wood pellet mill
Roller and flat die are the most important components. Due to different raw materials, the roller must be anti-bearable and not easy to break. So the roller is made of alloy metal. For the flat die, changing model hole of flat die MHD form can increase the touched area between flat die and roller, which can greatly reduce flat die wear rate and improve life of flat die.
| | | |
| --- | --- | --- |
| | | |
| Pellet Mill Die | Pellet Mill Roller | Bearing for Pellet Mill |
Application of flat die wood pellet mill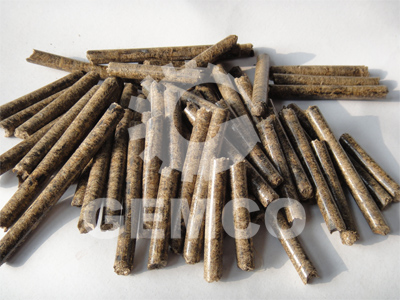 To make pellets with flat die wood pellet mill, the materials should be wood wastes like sawdust, tree branches, wood shavings, and pine tree wastes from wood processing factory and furniture manufacturers. Apart from, the other biomass materials such as corn stalk, peanut shells, sugarcane wastes, coffee husk, bamboo dust, rice husk ant other agro-wastes can be processed into various biomass pellets for various application by our flat die wood pellet mill at home. It is very convenient and easy for you to operate.
We receive enquiries in English, Español (Spanish), Русский язык (Russian), Français (French) and
العربية (Arabic). Our professional team will reply to you within one business day. Please feel free to contact us!