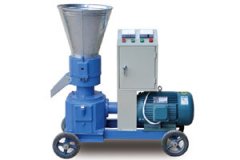 small pellet mill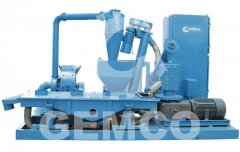 wood pellet plant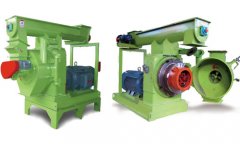 ring die wood pellet mill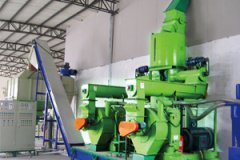 complete wood pellet line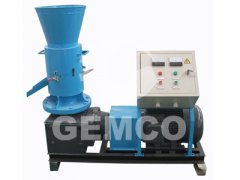 flat die wood pellet mill
Related Topics
ring die wood pellet mill
Ring die wood pellet mill is usually utilized for make wood pellets in a large scale wood pellet production line for different commercial purposes. But it is not widespread like flat die wood pellet mill due to high cost and complexity of wood pellet plant. Just as the name suggests, the ring die wood pellet mill is also called large pellet mill. The ring die is a wide cylinder and mounted vertically. Generally speaking, the small wheels in the center of the ring will force the raw material into the extrusion holes. So they has a very large amounts of capacity and hardly wear out as fast as flat die. Usually, the ring die wood pellet mill is a lot more expensive and preferred by businessman due to commercial profits.
GEMCO Supply Different Kinds of Ring Die Wood Pellet Mil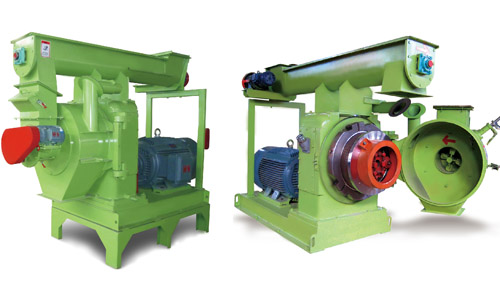 Technical Parameters of Ring Die Wood Pellet Mill
| Model | Capacity | Main motor power | Feeding motor power | Conditioner motor power | Diameter of ring die | Diameter of final wood pellet |
| --- | --- | --- | --- | --- | --- | --- |
| KMPM25 | 0.2-0.3t/h | 7.5*2kw | 0.75+0.55kw | 2.2kw | 250 | 4-8 |
| KMPM35 | 0.5-0.7t/h | 30*2kw | 0.75+0.55kw | 2.2kw | 350 | 4-8 |
| KMPM42 | 1.0-1.5t/h | 90kw | 1.5kw | 3kw | 420 | 6,8,10,12 |
| KMPM50 | 1.5-2.0t/h | 110kw | 1.5kw | 3.7kw | 508 | 6,8,10,12 |
Ring Die Wood Pellet Mill Features:
Less wear and tear, since both inner and outer edges of the roller traverse the same distance;
Much more energy efficient
Adding extra friction for roller slip, which is an accelerating element for the quality wood pellets due to the additional heating.
In addition, the process of ring die pellet mill is composed of forcing materials into holes in a ring die to form pellets which are then cut by a knife. The ring die pellet machinery which has been innovated for this purpose is very different from the traditional structure in design. Certainly, there is a controversy among different manufacturers and suppliers: which one is the most effective. However, lots of ring die wood pellet mills add one or more conditioning units equipped with liquids like water in order to improve pellet quality. Sometimes, the water is added in the form of steam to firm pellets.
Main Parts of Ring Die Wood Pellet Mill
| | | |
| --- | --- | --- |
| | | |
| Ring Die | Roller Shell | Gear Shaft |
For ring die wood pellet mill, the surge bin is mainly used to feed wood raw materials by a variable speed conditioner before distributed via the pellet mill door. While screw auger is very important at the last step of centering wood materials into chamber of the ring die pellet mill.
We receive enquiries in English, Español (Spanish), Русский язык (Russian), Français (French) and
العربية (Arabic). Our professional team will reply to you within one business day. Please feel free to contact us!